Blog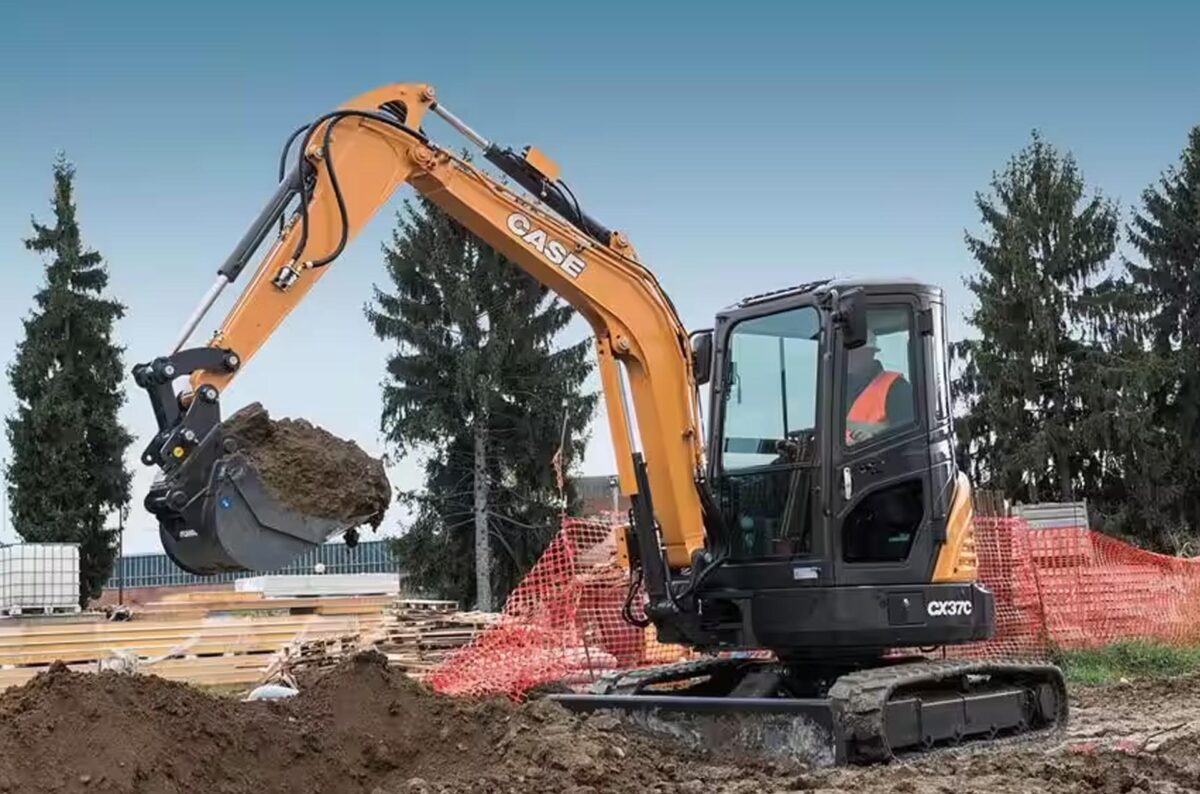 The Mini Excavator: Power and Flexibility in a Compact Package
July 28, 2022
The mini excavator is known by many names: the compact or small excavator, the mini digger, mini ex, or the mini hoe. But under any name, the mini excavator is a powerful and efficient machine that offers contractors and other professionals plenty of power and flexibility in a compact package, making them perfect for a variety of tasks. With its short arm radius and low weight, the mini excavator can easily maneuver through tight spaces while providing ample power to get the job done. Whether you're working on a small residential project or need a machine for heavy-duty construction work, the mini excavator might be the perfect option.
What Makes Up a Mini Excavator?
Similar to full-size excavators, a mini excavator is equipped with a boom, dipper, or bucket extension connected to an operator cab atop a rotating house. Most of these housing chassis are designed to rotate a full 360 degrees, adding to the overall effectiveness of the machine. For mobility, mini excavators can also be fitted either with wheels or tracks.
The Size Category of a Mini Excavator
Mini excavators are generally categorized as being any style of excavator that has an operating weight less than 4,535 kg (9,999 lbs). Some of the smallest mini excavators are light and narrow enough to fit through a standard doorway. Their standard bucket sizes have a variable range from 12" up to 24" inches, though these usually can be swapped out with different attachments depending on the job. Many of the larger manufacturers use the designation "compact excavators," which function in a category with an upper weight range of roughly 18,000 lbs. It is still fairly common in the industry for mini excavators and compact excavators to be lumped into the same category.
Mini Excavator Size Classes
Less than one ton
One to two tons
Over two tons and less than six tons
Six to ten tons
Other Excavator Size Classes
Small excavators: 11-19 tons
Medium excavators: 20-35 tons
Large Excavators: 36-90 tons
Larger units are typically classified as shovels.
The History of the Mini Excavator
The Smalley Mini Excavator was invented by Richard Smalley in 1959 and is credited with being the very first piece of equipment to be classified as a "mini" excavator. The Smalley Mini Excavator wasn't even equipped with an engine of its own, having only two wheels on a single axis. It owed its mobility to the operator, who must use the digging arm apparatus to manually pull the device forward on its two wheels.
In 1968 Yanmar introduced the first diesel-powered self-propelled mini excavator. That company, long known for specializing in the development of extremely compact diesel engines, was natural when it came time to develop a smaller, more compact version of the full-size excavator.
Common Jobs for Mini Excavators:
Mini excavators are most commonly used for light demolition duties, lower volume material handling, and less comprehensive construction support projects such as landscaping.
Common job types where mini excavators are used include:
Swimming pool Installation
Demolition of smaller buildings
Trenching and repairing sewer lines
Cemetery excavation
Home renovation projects
Lawn trenching
Roadside applications
General low-volume digging
Landscaping
Tree removal and harvesting
Stump removal
More Compact and Easier to Move
The mini excavator and standard excavator both possess different qualities that make them ideal for different sorts of jobs. Mini excavators are smaller and lighter, reducing any top-ground damage they might cause and limiting wheel or track marks. The smaller size of mini excavators makes them more versatile in high-traffic work sites, and better able to handle when working around other, larger equipment types. They are also easier to manipulate and steer through parking lots as well as easier to transport to and from project worksites.
The Best Tool For Smaller Jobs
Mini excavators are often used more sparingly and under less intensive workloads than standard excavators, which can translate into less wear and tear, giving the equipment a longer life span. Since they are essentially just smaller versions of their larger brethren, they can also be fitted with the same wide assortment of attachments, allowing them to be pressed into more versatile roles on the job site. Having ready access to a mini excavator on a project often allows a crew to more efficiently address smaller excavation needs where less power or load capacity is needed.
Attachments for a Mini Excavator
The range of attachments available for mini excavators tends to be similar to those of their larger full-size cousins– bulldozer blades, buckets, hammer and breaker attachments, auger tools, etc. This can include the following:
4-in-1 bucket
Ditching bucket
V-bottom bucket
Trapezoid bucket
Power tilt pin grab
Power wedge, and more
Thumbs
Rippers
Rakes
Hammers
Augers
Chuck blades
Grapples
Mini excavators (Compact Excavators) can be the perfect tool when you need power and versatility that can operate in a tight space. If you're in the market for a smaller machine that can go where the big ones can't, contact us. We offer a variety of models to choose from, so we're sure to have the perfect machine for your needs. Let us show you how easy it is to rent or buy a mini excavator that will make your work easier than ever before.
Need the very best quality construction machinery for your next project? Contact us today and see why Eagle Power & Equipment is your go-to option for construction gear sales, rentals, service, and repairs!
Related Articles