Blog
CASE Buckets – the Varied, the Plentiful
March 5, 2020
Cheer up – winter will be over before you know it, and construction season will start again! One of the best things about CASE buckets is their versatility; we stock buckets designed for a huge range of tasks, so any equipment from CASE can function in a variety of ways.
Today, we want to highlight some of our favorite buckets and their uses in the construction world. No two buckets are created equal, so it's important to know the main differences between them.
4×1 SSL – CTL Bucket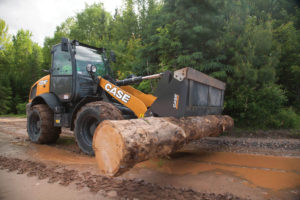 If you're going to invest in any attachments for your equipment, shouldn't they be multi-functional? Try a bucket that functions as a loader bucket, clam, dozer, scraper, AND bottom dump bucket. Whether you're spreading gravel, dirt, mulch, or anything else, this bucket is the definition of productivity. Optional spill guards and 2,350 lbs. of clamping force bring this bucket to a new level.
General Purpose and Light Material – CWL
One of the most important buckets to buy for your business is a general-purpose bucket for a compact wheel loader. This simple bucket can transform your equipment into a snow removal vehicle, a landscaping tool, or even a site development instrument. It is available with or without teeth depending on the range of jobs you plan to accomplish.
SSL – CTL Buckets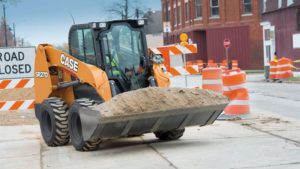 Skid steers and compact track loaders need buckets, too! Our SSL-CTL buckets optimize productivity for light to medium-duty projects. These buckets are ideal for landscaping and finish work thanks to the low back and long, flat bottom.
Heavy-Duty Excavator Bucket
If you've got a tough job, you need a heavy-duty bucket. This excavator bucket can easily power through any dense soil, clay, loose rock, or gravel. It's available in a variety of widths and capacities to tackle any project you throw at it. Durable materials and strategic design create a superior bucket with spectacular results.
No matter what the project may be, count on CASE to supply the best bucket for the job. Our buckets are constructed using high-quality materials and designed to easily be swapped out for different projects.
Eagle Power & Equipment is a CASE Gold Dealer, meaning that we've "shown a commitment to further developing the CASE brand in North America". We invite you to contact our CASE sales reps to learn more about the equipment attachments we offer. We look forward to working with you!
Related Articles