Service and Repairs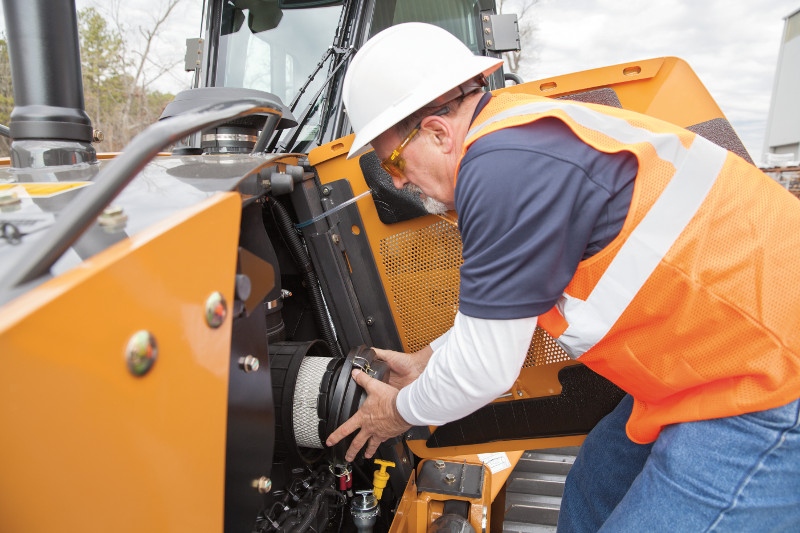 Customized Maintenance Inspection Plans
Regular service is absolutely necessary to keep your equipment working reliably. Eagle Power and Equipment provides superior maintenance and repairs, and we can customize a plan to meet your unique needs. Signing up for a Customized Maintenance Inspection plan has the valuable advantage of locking in today's rates for the length of your contract.
These CMIs, offered exclusively through Eagle, provide regular maintenance and inspections performed by certified technicians at factory-recommended intervals.
In addition, we will provide you with written reports on your unit's condition through our 101-point checklist. If repairs are necessary, we'll provide a cost estimate and a comprehensive list of what your warranty will cover.
As-Needed Equipment Service & Diagnostics
Even without a customized maintenance inspection plan, you can rest easy knowing our service technicians are trained by the manufacturers themselves on the proper service and diagnostic tools that make repairing the machines much faster.
Welding, fabrication and Line Boring
In Shop or On Site
Available for any brand or model
Repair of all buckets
Line Boring and rebushing on all buckets, frames and linkage
Dozer blade and truck frame repairs and build ups
Fork truck masts and carriages
Fabrication of special grounds, covers, enclosures and vandal guards
Motor grader blade components
Haul truck beds and bodies
Product Support Team Service Tips