New Rammer Equipment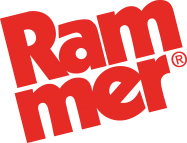 Your Trusted Local Rammer Dealer
Eagle Power & Equipment is your local authorized Rammer® dealer located in Doylestown, PA. With over forty years of reliable experience, Rammer® is a recognized world leader in the supply and support of hammers and other hydraulic attachments such as demolition tools and breaker booms. There is a Rammer® hydraulic hammer for virtually any breaking application. Tough and durable, Rammer® offers you the most economical owning and operation.
No matter what size you need or machine you run we'll set you up for the best return on your dollar:
Skid Steers
Minis
Backhoes
Excavators
Featuring the Rammer Excellence Line
Breaking Applications from .06 to 120 tons
The Excellence Line is Rammer's flagship line of hydraulic hammers, which has been serving customers around the world for four decades. These state-of-the-art hydraulic hammers are ready for all your rock breaking needs.
All Excellence Line hammers include integrated smart RD3 remote monitoring system. With MyFleet portal access to data you are able to follow operating hours, GPS location and service intervals for easier fleet management and more efficient processes.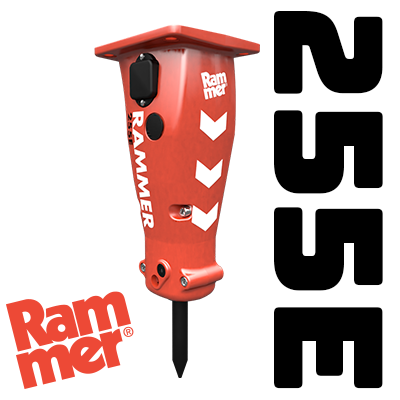 255E
The 255E is your no fuss solution for carriers between 0.9 and 2.5 tons. The 240lb hammer is protected by box type housing and produces less noise and vibration, whilst is strong enough to take a beating.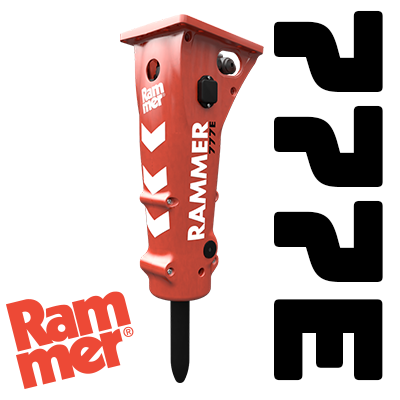 777E
Reliable and versatile Rammer 777E is designed for optimum carrier compatibility in the 2.6 to 9.5 ton range. The 860 lb hammer has been designed to please the specific demands of rental fleet operators.
9033E
The 16,000 lb Rammer 9033E is suitable for carriers between 65 and 120 tons. Designed by using a revolutionary new operating principle that combines stroke length, blow energy and Rammer's idle blow protector, allowing the hammer to be adjusted to match individual carriers and applications, improving hydraulic efficiency and safety.
Eagle Power and Equipment offers an extensive line of Rammer® Hammers, including:
Small


155E - 0.6 - 1.8 ton range
255E - 0.9 - 2.5 ton range
355E - 1.1 - 3.6 ton range
455E - 2.1 - 4.6 ton range
555E - 1.9 - 8 ton range
777E - 2.6 - 9.5 ton range
999E - 3.9 - 13 ton range
1322E - 9 - 15 ton range
Medium


1533E - 10 -19 ton range
1655E - 12 - 20 ton range
2155E - 14 - 26 ton range
2166E 16 - 26 ton range
2577E 21 - 32 ton range
Large


3288E - 26 - 42 ton range
4099E - 36 - 55 ton range
5011E - 43 - 80 ton range
9033E - 65 - 120 ton range
For More Information On New Rammer® Equipment
Contact Us
We also feature equipment from:
Sales Team:
Salesman
Contact
Areas
Jim Lutz
215-870-8567
Email
Sales Manager
Dean Leonetti
215-783-1847
Email
Philadelphia County, PA | Eastern Bucks County, PA
Mike Lutz
610-703-4261
Email
Montgomery County, PA | Western Buck County, PA
Tom Scott
302-530-9134
Email
New Castle County, DE | Cecil County, MD | Southern Chester County, PA
Rich Verna
610-420-4770
Email
Chester County, PA | Delaware County, PA
Frank Beck - Key Account Manager
215-870-4546
Email
Montgomery County, PA