Avant Tecno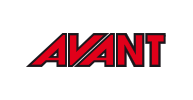 Avant Loaders & Attachments
Avant Tecno, a Finland-based company, has been a global force in the heavy loader game since 1991. With sales offices in Germany, the UK, and the US, as well as import partners in 55 countries, Avant's core competencies lie in their innovative development strategies and unique designs.
Multi-Functional Equipment
Avant is also known for its versatility in its designs - with over 190 different attachments from which you can choose, any of Avant's loaders can become a multi-functional piece of equipment to achieve any task that your business may desire.
We're Your Local Avant Distributor
Eagle Power & Equipment is proud to be a distributor of these versatile range of loaders and their various attachments. If your business is in need of a high-powered loader capable of performing over 190 different functions, look no further than Avant. Not sure where to start? Give us a call or stop by.
For More Information On Avant Tecno
Contact Us
Loaders
800 Series
700 Series
600 Series
500 Series
400 Series
200 Series
E Series
Attachments
Applications
Landscaping
Artificial turf & sports facility maintenance
Farming
Construction & Demolition
Municipalities, park districts & universities
Sidewalk snow removal
Tree services
We also feature equipment from: