New Kubota Equipment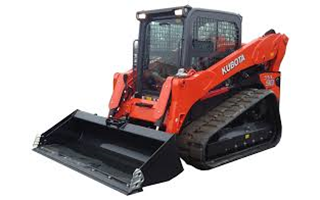 At Eagle Power & Equipment, we are proud to be a leading Kubota dealer in Philadelphia and the surrounding area. We always maintain a huge selection of Kubota tractors for sale, and some of the best deals you'll find anywhere!
Kubota's brand statement "For Earth, For Life" is much more than just a motto. It's a mission that Kubota upholds tirelessly, and one that Kubota dealers like us are proud to promote. Visit us to discover our newest Kubota tractor deals and choose which equipment is right for you!
Eagle Power and Equipment offers the complete line of Kubota Construction Equipment, including:
For More Information On New Kubota Equipment
Contact Us
We also feature equipment from:
Sales Team:
Salesman
Contact
Areas
Dean Leonetti
215-783-1847
Email
Philadelphia County, PA | Eastern Bucks County, PA
Jim Lutz
215-870-8567
Email
Montgomery County, PA | Western Bucks County, PA
Tom Scott
302-530-9134
Email
New Castle County, DE | Cecil County, MD | Southern Chester County, PA
Rich Verna
610-420-4770
Email
Chester County, PA | Delaware County, PA
Frank Beck - Key Account Manager
215-870-4546
Email
Montgomery County, PA
Pat DiCicco - Key Account Manager
215-680-9203
Email
Philadelphia County, PA | Eastern Bucks County, PA
Toro/Dingo Specialist
Specialist
Contact
Areas
Brandon Jewell
610-312-3995
Email
PA, NJ and DE