Blog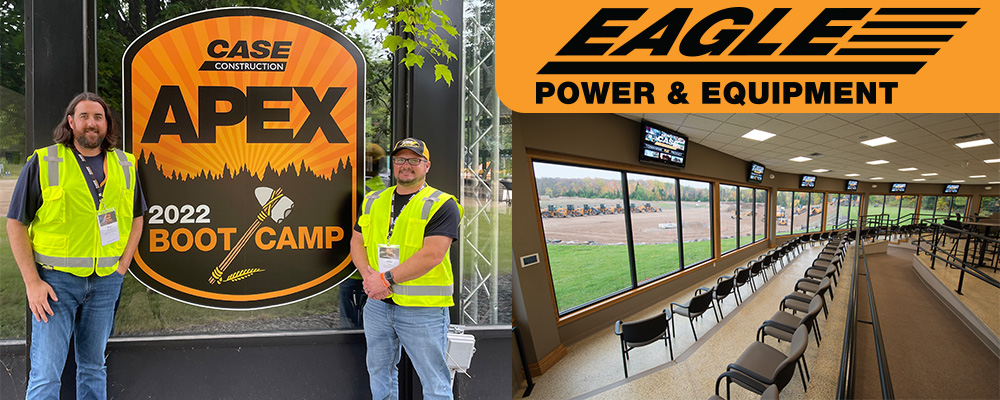 Back From Camp
July 20, 2022
Mike Lutz and Tim Sherman represented Eagle Power in Tomahawk, WI at last week's CASE APEX Boot Camp.
This intensive multi-day training focused on the entire line of equipment: from the tried and true to the lasted and greatest entering the market. Because of events like these from a great manufacturer we can continue to deliver the best results for our customers at every stage of Case product ownership!
I was proud to represent Eagle Power & Equipment at Case Apex Boot Camp 2022 in Tomahawk, Wisconsin. As an inexperienced operator, it was awesome to receive significant one-on-one instruction from outstanding product managers and trainers, and ultimately increasing my know-how on the solutions we offer in our Case lineup. The future of the Case brand and family is bright and poised for growth!
Said Mike Lutz, Equipment Sales Representative
I was fortunate to attend the Apex Training at the renowned Tomahawk Training facility in Wisconsin. The training staff put together a thoughtful and comprehensive program that drives home the Case brand and makes you excited to be part of it. Excited, motivated and grateful are the emotions I brought back from the opportunity for myself and Eagle Power and Equipment.
Said Tim Sherman, Parts & Service Sales Rep
Related Articles