Blog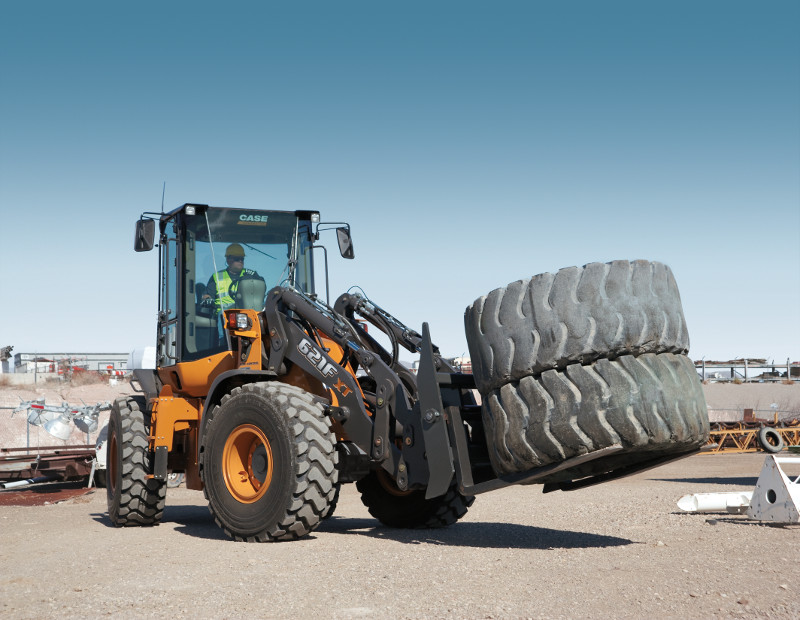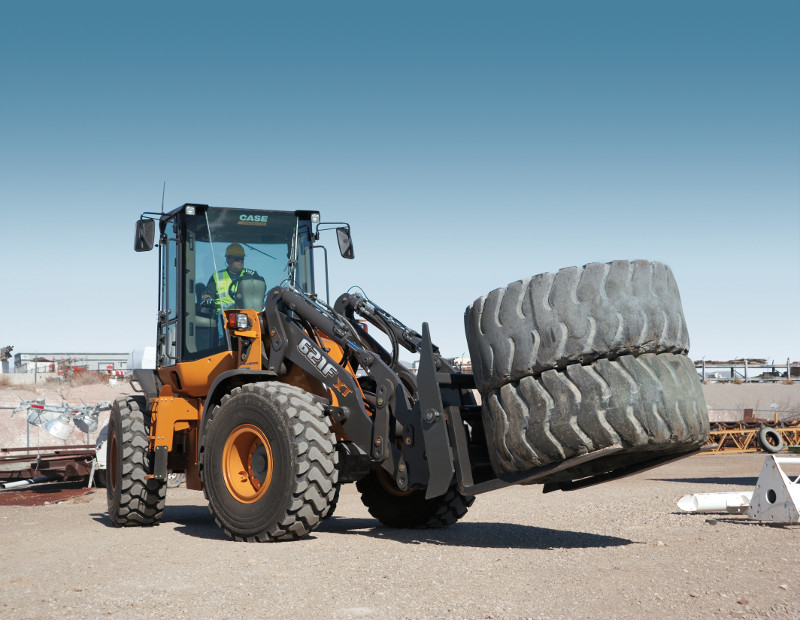 Landscaping Attachments Can Dramatically Improve Your Team's Function without Buying a New Machine
March 27, 2018
We know that many of our landscaping customers are using one machine as the base platform for nearly every job that they come across. Whether it's a skid steer, a compact track loader (CTL), a backhoe or a wheel, that machine with a standard bucket, can be like a Swiss army knife for lots of applications. With one machine and one bucket, you learn to make do.
But now with some amazing attachment offerings from CASE, these same customers can consider how to expand their business with simply the usage of an attachment, rather than buying another machine.
Consider these advantages that are available with the right new attachment on your trusted CASE machine:
The ability to increase productivity/reduce the labor costs that go into a job
The capacity to bid on and perform a broader variety of jobs
The option of reducing the total number of machines required on a jobsite and allocate laborers to other tasks
The opportunity to add more billable hours to a single machine (thereby lowering that machine's total cost of ownership).
In many cases, the standard auxiliary hydraulics found on most of today's machines are all that's needed to use some very powerful attachments.
Let's take a look at some of the top attachments available from CASE for landscapers.
The CASE 4-in-1 Bucket
Actually the 4-in-1 bucket offers a bonus… there are actually five traditional functions/uses for that bucket: loader bucket, clam shell/grapple, dozer, scraper and bottom-dump bucket.
All of these options in one attachment gives the operator the ability to perform a wide variety of tasks on any given landscape site without ever having to get out of the machine. Plus it cuts down on the labor, hassle, and time of switching from attachment to attachment.
This video highlights the incredible functionality of a 4-in-1 bucket:
Lawn Preparator
Lawn rake attachments for skid steers aren't new – for years they have done a good job of removing bulky materials, but handwork afterwards was still required.
CASE's lawn preparatory attachment, with its advanced technology, has changed the game considerably. Today's models do a good job of removing the bulk waste while leaving the finer loam behind in the seedbed while operating in reverse. (Many older models would also remove a good amount of topsoil). Then, once the bulk material is removed, the operator can drive that machine and attachment forward to achieve a tilling action that creates a seedbed more than two inches deep. The end result? This makes for excellent growing conditions. Now some fine handwork may still be required, but overall, the lawn preparatory can significantly increase your crew's productivity while lowering the necessary total physical labor on the jobsite.
CASE Hydraulic Pallet Forks with Nursery Sleeves
After the standard bucket, pallet forks are arguably the next most popular attachment for landscapers. For many landscapers who have been in business for awhile, they've only known hydraulic pallet forks when that force operators to get out of the machine and manually move them into the desired positions. Today's hydraulic pallet forks automate that activity for the operator from the comfort of their seat in the cab – and the addition of nursery sleeves makes it easier to grab and place nursery stock on and off trucks, and close to their final planting spot. With this new level of functionality, this essentially gives you two attachments in one, helps make sure the operator spends more time in the cab instead of getting in and out, and helps prevent damage to nursery stock, (especially the expensive large, mature trees with wrapped burlap root balls.)
CASE Dozer Blades
From both a financial and a transportation approach, it's just not practical for many traditional landscapers to own a bulldozer. Usually, they perform much of the fine grading work with the skid steers or CTLs they already own. Many operators have lamented the inability of the standard bucket to easily shed material to one side or the other while pushing in a straight line.
But an exciting new option now exists: add a CASE dozer blade to their existing skid steers and CTLs. This dozer blade is capable of angling 30 degrees to the left or the right, and tilting up to 10 degrees, allowing for more fine grading ability than what is capable with a standard bucket. It also provides landscapers and residential contractors with dozer-like performance scaled both to their jobsites and their transportation capabilities.
Learn More About These CASE Attachments Available at Eagle Power and Equipment
Truly, each of these attachments could be a significant game-changer for a landscaping business who is trying to maximize productivity with the equipment they already have. We'd love to show them off to you and give you an opportunity to see how each attachment functions. Our experienced sales team can answer your questions and explain how each attachment can be put to work to build your business.
We have three easily accessible store locations. Details on all of our locations and contact info are at this link. We look forward to serving you!
Related Articles