Blog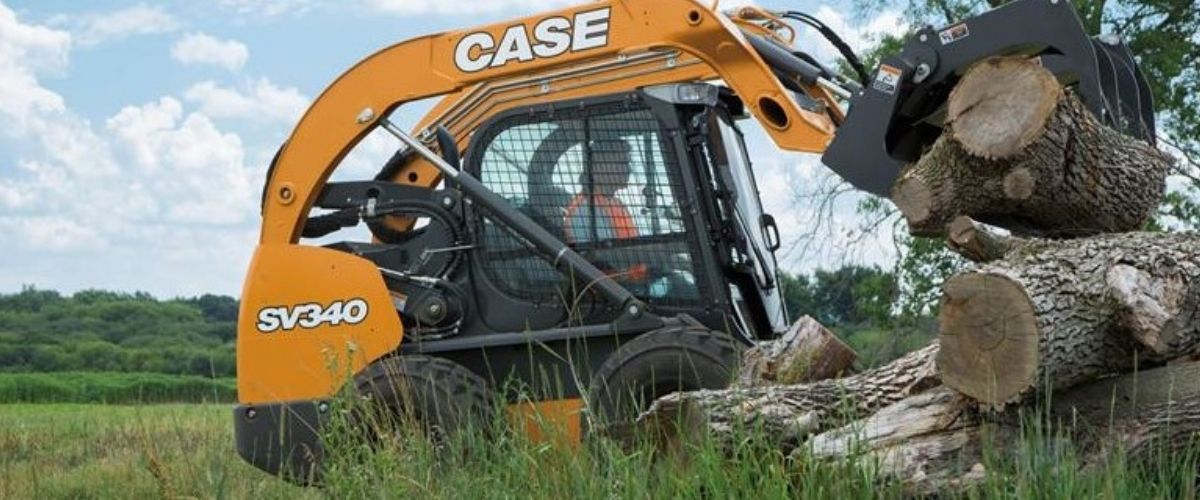 Tips on Buying a Skid Steer / Compact Track Loader
May 24, 2021
The versatility of skid steer and compact track loaders makes them ideal for commercial and residential use. They can be used for a multitude of landscape applications and excavation projects ranging from small to quite extensive.
Check out these tips before you invest in a machine so that you're sure to find the skid steer that meets your needs and expectations.
Know the Rated Operating Capacity
The rated operating capacity (ROC) determines the machine's ability to handle a load without reaching the point of tipping.  The ROC takes into consideration the machine's tipping load, which is the amount of weight that can be handled when the machine's fully extended bucket causes the machine to start lifting off the ground. This tipping load is then divided in half to determine the ROC.
What type of load will your machine be lifting? It is important to choose a machine that has an ROC that will adequately handle your current needs.  In fact, we often recommend that a customer choose a machine that will comfortably meet current needs while taking into consideration future needs that may require more lifting ability.
Eagle Power & Equipment has skid steer and compact track loaders available with operating weight sizes from 5,650 lbs. (1,600 lb. ROC) to over 11,500 lbs. (4,500 lb. ROC)
(Learn how to keep a skid steer / compact track loader in top shape and see which brands are popular.)
Know the Size of Your Skid Steer / Compact Track Loader
These machines come in small, medium, and large frames. If you plan to use a machine in a smaller, confined area, you may need to choose a small-frame machine. Small-frame machines are great for landscaping jobs and job sites where you need to navigate quickly and/or between tight spaces. The Kubota SSV65, Kubota SVL65-2, Case SV185, and Case TR270B fit the small-frame profile, offering narrower wheelbases and lighter weights.
A mid-size or middle-frame skid steer is a good choice for a contractor because they offer sufficient agility, matched with great power.  Typically, the mid-size machines allow for more productive attachment offerings.  The Case SR280B, Kubota SSV75, Case TV310B, and Kubota SVL75-2 are great mid-size machines.
When your objective is to accomplish heavy lifting, backed by high power, a large-frame machine is the way to go.  It is common to see the large-frame machines on demolition jobs and larger excavation projects. The Kubota SVL97-2 and Case TV450B are at the top of our large-frame offerings.  Both machines boast a 50% ROC of more than 4,500 lbs., backed by engines producing more than 90 HP.
Know the Horsepower of a Skid Steer / Compact Track Loader
Typically, the larger the ROC, the higher the horsepower.  The smaller machines start at around 60 HP and top out at 97 HP.  Our experienced sales representatives can help you decide the best horsepower and ROC to fit your needs. Come visit us at any of our locations or call to learn more.
In closing, it is important to consider your ability to haul a machine when deciding on what machine is best for you.  Pennsylvania has weight restrictions that regulate load transports, so this will need to be a key component in your final decision.
Where Can I Find Affordable Skid Steers / Compact Track Loaders Near Me?
Eagle Power & Equipment offers new, used, and daily / weekly / monthly rental machines at all our stores.  We are located in Montgomeryville, PA; West Chester, PA; Doylestown, PA, and New Castle, Delaware.
We welcome you to contact us so that we can help determine the best fit for your needs.
Related Articles