Blog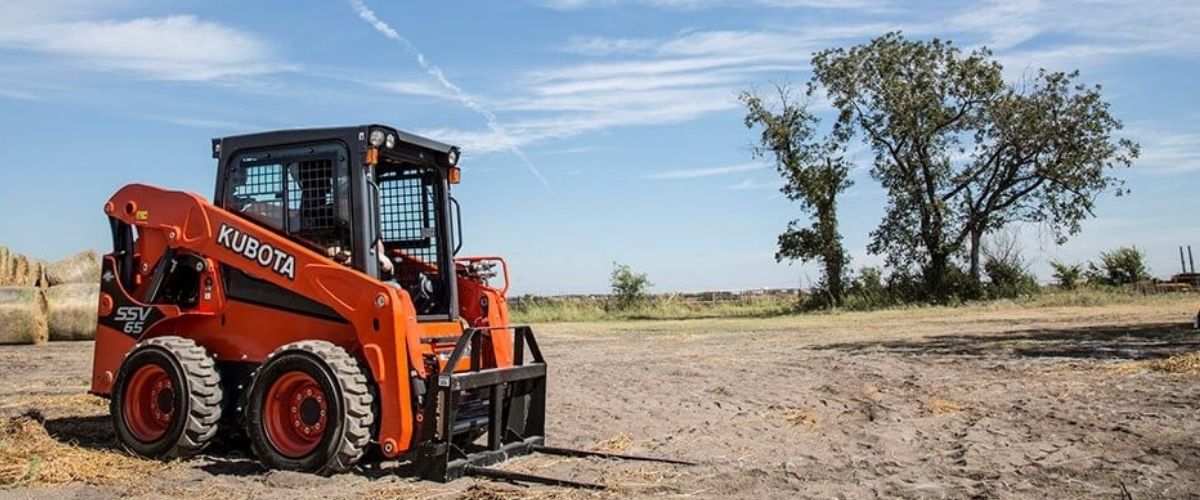 How to Keep a Skid Steer in Top Shape (and Which Brands are Popular)
March 26, 2021
Anyone who owns heavy equipment knows the best way to keep every piece in top shape is with proper preventive maintenance. Skid steers, one of the most versatile pieces of equipment used in various industries, require proper upkeep to help maintain peak performance and to extend the life of the machinery.
A regular checklist of routine maintenance can help you avoid costly power equipment repair bills. When it comes to which skid steer to choose, Eagle Power & Equipment can help you decide. We're an authorized dealer of CASE and Kubota skid steers, the best in the industry. Both these popular skid steer brands offer superior performance and excellent maneuverability.
Let's look at how you can get the most out of your landscaping and construction skid steers.
What Preventative Maintenance is Recommended for Skid Steers?
Eagle Power & Equipment service technicians are trained to maintain and repair your heavy equipment, including skid steers.  We offer this comprehensive skid steer maintenance inspection checklist from CASE and encourage you to contact us with any questions regarding your skid steer maintenance. With Pennsylvania store locations in Montgomeryville and West Chester, as well as one in New Castle, Delaware, we're well-positioned to help keep your fleet running.
Regularly check the following:
                Skid Steer Interior Maintenance | Checklist
Before each use, check lubricants, motor oil, and fuel levels. Inspect for any leaks in the fuel lines. Inspect brakes, wiper blades, and gauges before operation. Check for engine oil leaks and have an oil analysis done at least each year to help determine the health of the engine. Your engine and exhaust system should be examined by a technician annually.
                Exterior Maintenance | Checklist
Before each use, examine all boom pins and bushings for any signs of wear and to ensure they're well lubricated. Check for cracks and rust that may be warnings signs of performance issues. Check for proper tire pressure and examine the tracks on a track loader. Inspect drive chains and examine hydraulic components. If using an attachment, inspect couplers before connecting.
                Safety Maintenance | Checklist
Make sure all operators read the manual prior to use. Check seat belts for any wear and examine the roll cage (and the entire ROPS) for any weakness. Test the horn, brakes, and pedal interlocks.  Be sure no safety switches are bypassed. Refer to the suggestions above regarding Interior Skid Steer Maintenance. Always use the seat belt and/or seat bar when your skid steer is in use.
What Can You Do with a Skid Steer?
Skid steers can be used in construction and landscaping, as well as other industries. They pair with many attachments, like grapplers and forks, enabling them to perform a variety of tasks on site.  They can sweep, pave, hammer, move dirt, etc.
Skid steers have been used for demolition work, snow removal, excavating and digging, mowing, brush and debris removal, material handling, and more. With the right attachment, a skid steer can be many machines in one.
Can I Rent a Skid Steer?
Not ready to own one? Eagle Power & Equipment rents skid steers ranging from 67HP to 90HP and are available to rent weekly or monthly.
We're your local CASE and Kubota equipment dealer, ready to get you the best skid steer at the most reasonable price. Learn more about our heavy equipment repair and services near you.

Related Articles