Blog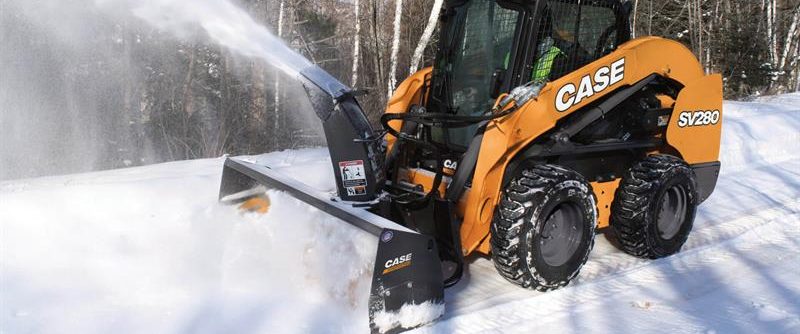 What is the Best Snow Removal Equipment for Contractors?
October 15, 2020
This is the time of year to get your snow removal equipment purchased, serviced, and ready for action.
You'll need equipment that clears snow and ice from roads, parking lots, driveways, and walkways. Depending on whether you contract with a commercial property or a residential property, your equipment can range from skid steers, tractors, and ATVs to walk-behind snow blowers, salt spreaders, and your own 4X4 truck. Eagle Power & Equipment is a full-service snow plow and spreader dealer.
Skid-steer loaders are some of the most popular vehicles for clearing snow because they work with many types of add-ons.
Check out our heavy equipment lineup of brands you can trust.
Why Think About Snow Removal in the Fall?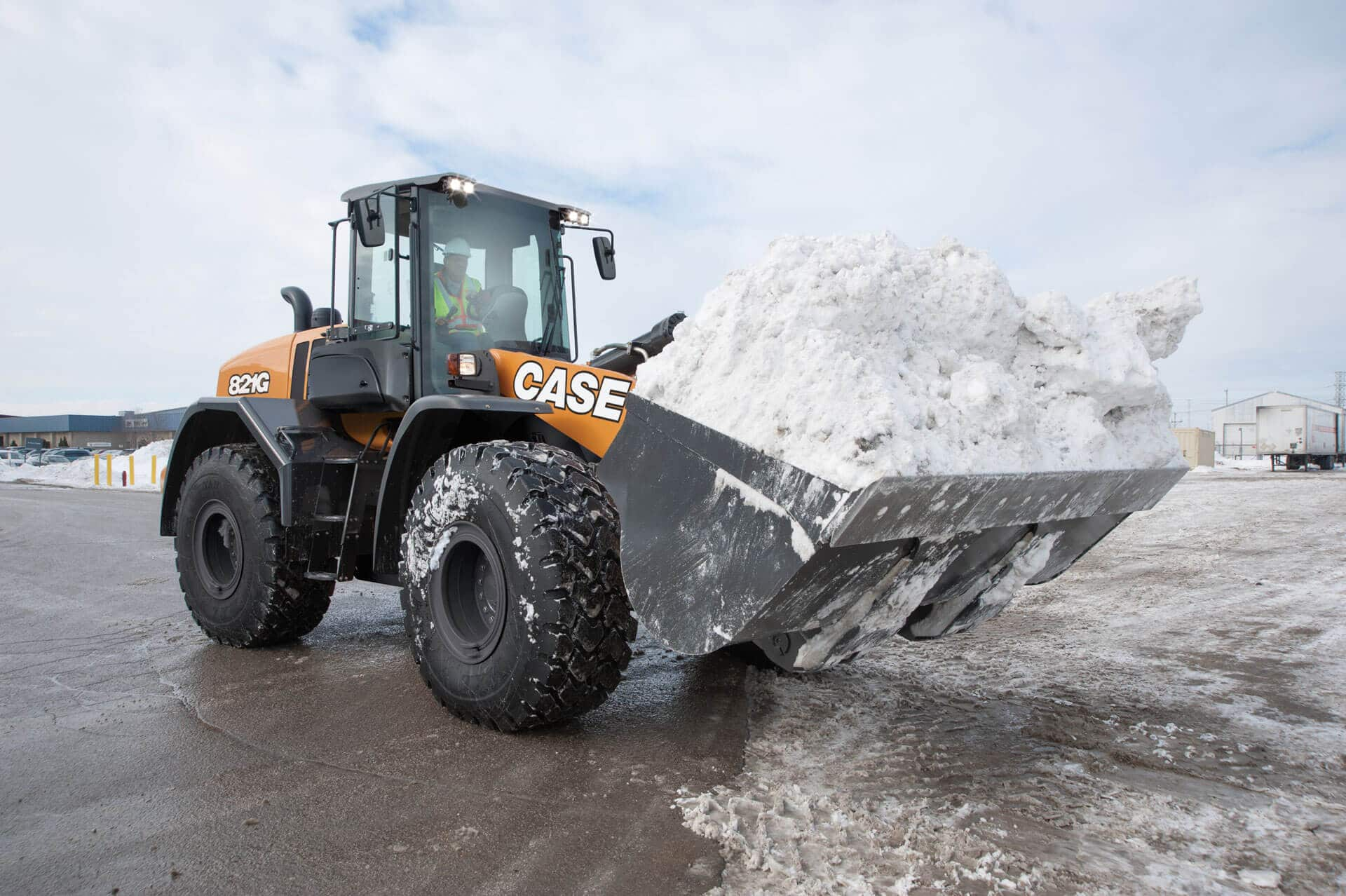 But you have yet to see a snowflake. There's been no frost. Your neighbors have pumpkins, mums, and cornstalks decorating their porch. Why worry now?
You know how fickle Mother Nature can be and this year has been odd already. Preparation before the first snowfall will enable you to launch your snow removal right when it's needed, with no threat of downtime.
The Eagle Power & Equipment Service Team can keep your equipment working reliably. Sign up for a customized snow equipment maintenance inspection plan lock in today's rates.
Equipment for Commercial Property Snow Removal
For heavy-duty snow removal tasks, the kind typically required for commercial property maintenance, you want a backhoe, wheel loader/compact wheel loader, or skid steer.
These types of power equipment serve as the heavy lifters and pushers when it comes to snow removal. With the right attachments, you can turn your loaders or tractor into a powerful plow.
CASE offers an amazing selection of snow removal attachments that work with a skid steer, compact track loaders, backhoe loaders, compact wheel loaders, and regular wheel loaders:
Snow blades
Angle brooms
Snow blowers
Snow buckets
Snow pushers
V blades
The Case B Series of Skid Steers and Compact Track Loaders offer power, agility, and attachment versatility to snow removal equipment, in size classes to meet any demand. Our sales team is ready to help you determine which equipment is best for your needs.
Kubota is another top-quality brand of power equipment that offers an array of snow removal attachments. Combined with our Kubota construction equipment lineup, you'll be well equipped for clearing a pathway or making a public road passable:
Snow pushes
Snow blowers
Angle brooms
Ask our sales staff for more information regarding Kubota winter maintenance equipment.
Parking Lot and Driveway Snow Removal
For smaller snow removal jobs, compact tractors, ATVs, and your own 4X4 truck can serve as the power behind effective snow removal attachments.
Daniel Plows are trusted for their ability to clear away snow and ice efficiently and effectively. Eagle Power and Equipment is proud to be your local dealer of this brand of high-quality tractor and truck plow attachments.
Choose:
The Versatach plow that comes with a standard skid steer quick connect
The Versabox with a steel drag edge to safely pull away snow from buildings
The 3 in 1 with its angling straight blade with wings that transform it into a box plow
The Straight Blade specifically designed for skid steers or mini loaders, with standard quick connect
Wing Plow that folds to reduce its width and to meet municipal road-width regulations more easily
Municipal Plow that lets you push and stack snow
Pull Plow that works on virtually any 4WD vehicle
Sidewalk Snow Removal Equipment
Our new line of Avant loaders and attachments aren't just for landscaping. Thanks to Avant's wide selection of loader attachments, your Avant loader can become an all-in-one snow removal machine. Choose the bucket, dozer blade, or snow broom attachments made for winter maintenance. The Avant Centrifugal sand or salt spreader helps you distribute precise doses of ice melt efficiently.
Toro offers heavy-duty power brooms, commercial-grade gas or electric snow blowers, and its Grandstand Multi Force with a 52-inch deck for plowing and brooming (plus it's able to complete your lawn mowing needs when spring arrives).
As always, our staff is ready to assist you in finding the best snow removal equipment for residential or commercial winter maintenance.
Related Articles