Blog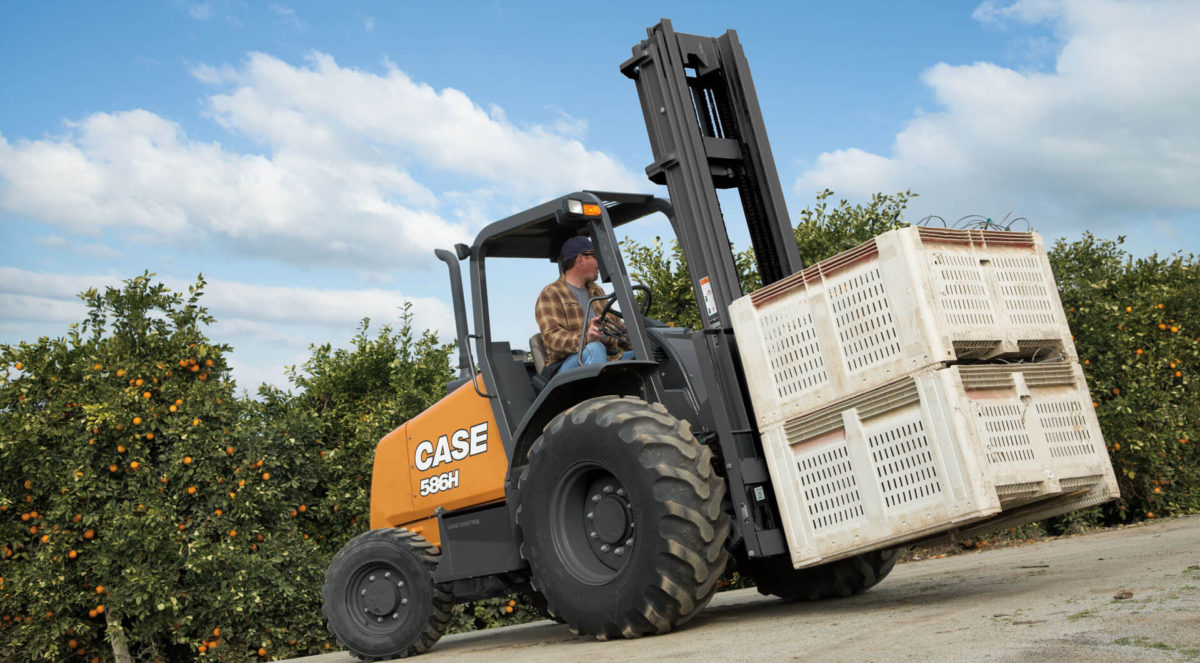 A Rough Terrain Forklift Can Ease Material Handling on Challenging Terrains
January 26, 2021
Different types of forklifts can help increase productivity at your workplace, on your farm, or at the construction site. Where the terrain might be challenging or unfinished, a rough terrain forklift can help you save labor and money.
Eagle Power & Equipment proudly sells CASE rough terrain forklifts, which provide smooth and stable material handling performance regardless of the conditions at ground level.
Why Use A Rough Terrain Forklift?
If you have heavily crated or palletized materials that need to be moved on uneven terrain, these forklifts can provide agility and the load capacity to help you work more efficiently than with that of a standard forklift.
CASE rough terrain forklifts have optional load control, which means less load shock on uneven terrain (resulting in less operator fatigue).
What Are the Basic Types of Rough Terrain Forklifts?
We can categorize these forklifts into three general types, although we encourage you to visit our showroom or talk with our experienced sales staff to learn about the right rough terrain forklift for your needs.
Vertical Reach Forklift:  This type of rough terrain forklift will often have oversized, pneumatic tires on it. Its boom can be raised or extended and outriggers in the front help stabilize it.  These are also known as compact telehandlers and high-reaching telehandlers.
Rotating Reach Forklift: These rough terrain forklifts swivel on a turntable to reach a wide area while remaining in one spot.
Trailer Mounted Forklift: These are also known as "piggyback forklifts" and are forklift units that can be latched to a vehicle to move materials.
If you need to move heavy materials over uneven surfaces, consider purchasing a rough terrain forklift. We'll help you choose the specific build that works best for your project.
How Much Do They Weigh?
Rough Terrain forklifts typically weigh between 10,000 and 20,000 pounds.
How Much Do They Cost?
Rough terrain forklifts can range in cost from $25,000 to $45,000 depending on the brand, type, capacity, etc.
We're your local CASE equipment dealer, ready to provide the finest quality forklifts at the most reasonable cost to you. We welcome you to visit in person or give us a call.
How Much Will A Rough Terrain Forklift Lift?
Rough terrain forklifts typically can lift weight capacities from 15 feet to 56 feet in the air. Their rated load capacities typically range from 5,500 pounds up to 12,000 pounds.
In addition to their impressive load capacities and lifting ability, CASE rough terrain forklifts are easy to maintain and operate. Special attachments can help extend the reach or help lift odd-shaped items.
To learn more, visit us at any of our store locations in Pennsylvania and Delaware.
Related Articles