Blog
Team Spotlight: Lise' Gahman
November 15, 2017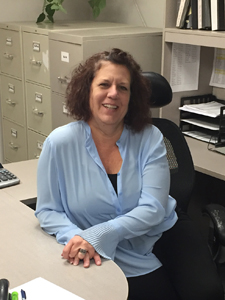 Our team spotlight series highlights some of the great members of our team here at Eagle Power & Equipment. Get to know our awesome team that helps ensure Eagle Power & Equipment remains a trusted and respected authority in heavy equipment rentals, sales and service for PA, Maryland, and Delaware.
Next up on the hot seat from our Montgomeryville location is our Credit/Finance Manager Lise' Gahman. Find out what Lise' had to say below!
Q: Do you have an office nickname? What is it?
A: Queen – says it all, right?
Q: If you were on death row, what would your last meal be?
A: Taco Bell , is there anything else?
Q: You're happiest when?
A: My husband and I are on our Harley.
Q: What is your favorite childhood memory?
A: Spending Saturdays with my dad touring museums and historical sites, shopping with him, and eating at the best places. He taught me so much and I miss him, his love and his wisdom every day!
Q: Where would you like to travel to?
A: I would love to go to Poland to learn about my heritage. Check out my family history and see my grandparents' home.
Related Articles