Blog
Team Spotlight: Anthony Baker
May 2, 2018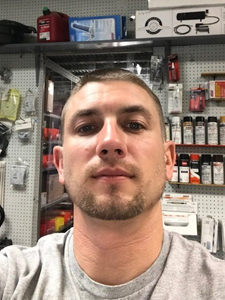 Our team spotlight series highlights some of the great members of our team here at Eagle Power & Equipment. Get to know our awesome team that helps ensure Eagle Power & Equipment remains a trusted and respected authority in heavy equipment rentals, sales and service for PA, Maryland, and Delaware.
Next up on the hot seat is Parts Sales Specialist, Anthony Baker. Find out what Anthony had to say below!
Q: What's one thing you couldn't live without?
A: Old bay seasoning
Q: What is your greatest fear?
A: Drowning
Q: If you could do another job for just one day, what would it be?
A: Zoo keeper
Q: Favorite line from a movie?
A: "Sometimes you eat the bear and sometimes the bear… well, he eats you" (The Big Lebowski)
Q: If you could be anyone from any time period who would it be and why?
A: Willie Nelson. Who wouldn't want to be Willie Nelson?
Q: Would you rather be a tiny elephant or a giant hamster?
A: Tiny elephant. Elephants are smart. Smart enough to get away from the giant hamster
Related Articles