Blog
Team Spotlight: Tom Duncan
June 13, 2018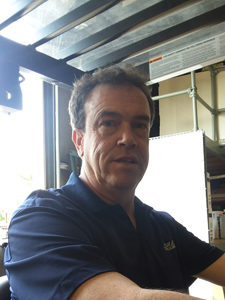 Our team spotlight series highlights some of the great members of our team here at Eagle Power & Equipment. Get to know our awesome team that helps ensure Eagle Power & Equipment remains a trusted and respected authority in heavy equipment rentals, sales and service for PA, Maryland, and Delaware.
Next up on the hot seat is Tom Duncan. Find out what Tom had to say below!
Q: What would you like to be your greatest accomplishment?
A: To live to be a 110 years old!
Q: Where is the best place you've traveled to and why?
A: Glacier National Park. Montana in search of Grizzly bears (Didn't find any!!)
Q: If given a chance, who would you like to be for a day?
A: The President of the United States!
Q: You're happiest when?
A: Reading a great book and sipping a cold beer by a lake or ocean!
Q: You're hosting a dinner party. Who are the 3 people, living or dead, who you would invite and why?
A: Homer Simpson (Humor) Rolling Stones (music and dancing) and Rosa Parks (Civil Rights Pioneer)
Related Articles