Blog
Choose Honda Snow Blowers
November 21, 2017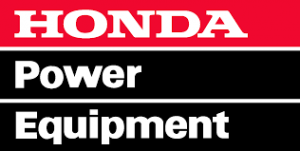 It's hard to believe winter is just around the corner, and those of us blessed to reside in Pennsylvania and Delaware will likely be doing some snow removal in the near future.
As an authorized dealer for Honda snow blowers (as well as Honda generators and water pumps), we wanted to point out a few reasons to choose a Honda snow blower if you're in the market this winter.
Large Selection
There are many different models of Honda snow removal machines offered here at Eagle Power & Equipment. These include models HS520A, HS520KAS, HS724TA, HS724WA, HS1132TA, HS928TA, HS928TAS, HS928WA, HS928WAS, and HS1132TAS.
They run the gamut from small and simple to big and powerful, including single-stage or two-stage, track or wheel, and electric or recoil start, depending on your needs. If you need help deciding on the perfect model for you, our Eagle Power & Equipment Honda expert Steve Plunkett is available by phone at 215-699-5871 or email at [email protected].
Quality Equipment
Whether you're talking about Honda generators, water pumps or snow blowers, you're talking about products that are known for reliability and efficiency.  Their easy start, 4-stroke engines are great for our cold climate, and they're durable too!
Awesome Features
Honda snow blowers are superbly competent at all the basic functions you'd expect, and take it one step further with innovations that make them a joy to operate. Options include joystick chute control, hydrostatic drive, steering control levers, LED lights, auger height adjust lever, auger interlock, hour meter with auger lock indicator light, wheel or track drive, throttle control, manual chute control, rubber auger surface cleaning and electric or recoil pull-start.
Reliable Service & Support
Customers love the comprehensive warranties that come with Honda snow blowers.  And if you do need service or parts for your Honda machine, Eagle Power and Equipment will be happy to help you at any of our locations:
Montgomeryville, PA area – 215-699-5871
Eagle, PA area – 610-458-7054
New Castle, DE area – 302-652-3028