Blog
Team Spotlight: Jeffrey O'Neill
May 17, 2017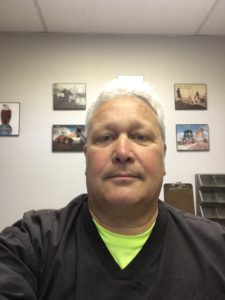 Our team spotlight series highlights some of the great members of our team here at Eagle Power & Equipment. Get to know our awesome team that helps ensure Eagle Power & Equipment remains a trusted and respected authority in heavy equipment rentals, sales and service for PA, Maryland, and Delaware.
Next up on the hot seat from our New Castle location is Service Manager Jeff O'Neill. Find out what Jeff had to say below!
Q: What's one thing you couldn't live without?
A: My Wife
Q: What is your greatest fear?
A: To die alone
Q: Tell us something that might surprise us about you?
A: I love a good foot massage.
Q: What's on your bucket list?
A: Ride a Motorcycle through the Red Wood Forest.
Q: You're happiest when?
A: I'm with my family and dog.
Related Articles