Blog
Team Spotlight: Kathy Hanson
September 1, 2017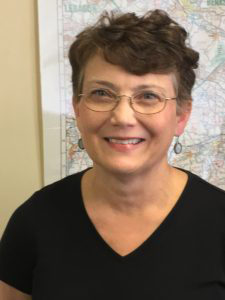 Our team spotlight series highlights some of the great members of our team here at Eagle Power & Equipment. Get to know our awesome team that helps ensure Eagle Power & Equipment remains a trusted and respected authority in heavy equipment rentals, sales and service for PA, Maryland, and Delaware.
Next up on the hot seat from our Montgomeryville location is receptionist Kathy Hanson. Find out what Kathy had to say below!
Q: What's one thing you couldn't live without?
A: My sewing machine
Q: Where is your favorite place to be?
A: On my dad's farm
Q: What's the best place you have traveled to?
A: Hiking in Rocky Mountain National Park-Colorado. The smell of Ponderosa pines and just being in the mountains is fantastic!
Q: If you could interview one person dead or alive, who would it be?
A: Definitely Abigail Adams. I think she was a remarkable women – she witness so much history in her lifetime.
Q: Tell us something that might be surprising about you.
A: When I was growing up, I won Grand Champion for my 4-H steer at the local fair.
Related Articles