Blog
Team Spotlight: Michael McIntyre
March 6, 2017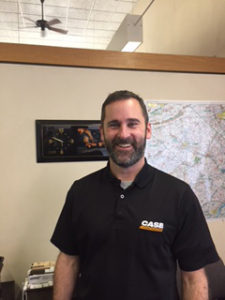 Our team spotlight series highlights some of the great members of our team here at Eagle Power & Equipment. Get to know our awesome team that helps ensure Eagle Power & Equipment remains a trusted and respected authority in heavy equipment rentals, sales and service for PA, Maryland, and Delaware.
Next up on the hot seat is Rental Manager Michael McIntyre. Find out what Michael had to say below!
Q: What's one thing you couldn't live without?
A: Potato chips
Q: What are you reading these days?
A: I am reading Captain Underpants (children's novel).
Q: If you could do another job for just one day, what would it be?
A: Cowboy
Q: Do you recall any embarrassing moment at work?
A: Dropping my hard hat into a utility hole during a demo of a horizontal drill.
Related Articles