Blog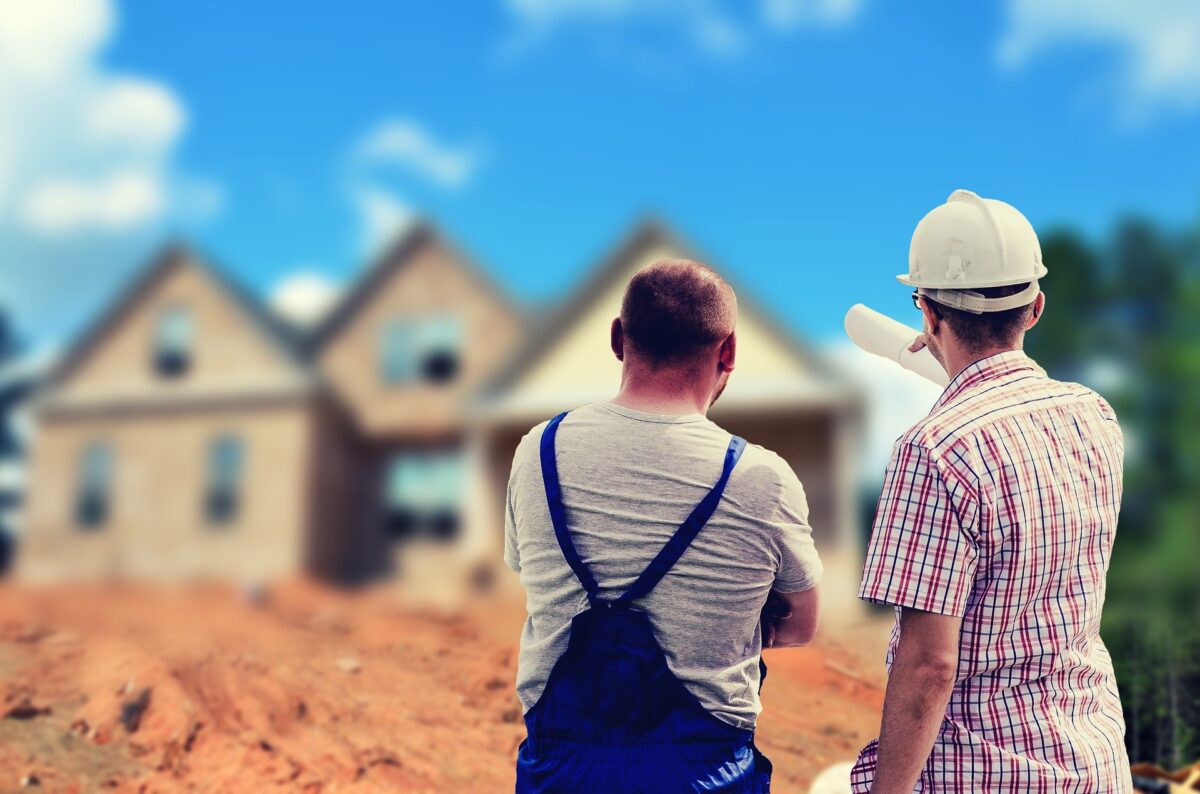 Effectively Managing Your Construction Jobs
June 24, 2022
Construction project management typically involves overseeing the budget, working with owners, designers, and engineers, hiring subcontractors, scheduling and planning work, and ensuring materials and equipment are delivered to the project site on time. To be successful, you must be able to successfully complete your project within the budget and on time
Here are a few tips and tricks to help you be a more effective manager.
Communicate Effectively
Being able to effectively communicate is probably the most important skill a construction project can have. A good construction project manager should be skilled at both written and verbal communication.
Most construction projects will involve many separate parties, including owners, contractors, subcontractors, designers, vendors, and managerial staff, all of whom must be kept in the loop as the project progresses.
By acting early and establishing a formal communication plan, you can decide what forms of communication will be used to communicate what info and to whom.
All communication should be clear and concise. Maybe a quick text message or email will do the trick, whereas other situations may require a voice phone call or a face-to-face meeting.
Be advised: items like RFIs and change orders should always be done through some form of written communication (email also works) to establish a paper (or digital) trail. When meeting with clients and project team members it's always a good idea to take notes and follow up with the participants to be sure that everybody is on the same page.
Know the Terms And Conditions
Once you've negotiated and finalized the job contract, expend the effort to carefully study it and fully understand it before signing it. Too many construction managers skim over written contracts, which leaves them vulnerable to misunderstanding and potential contractual conflicts once work actually begins.
Contracts are binding documents that make sure that the contractor and the customer meet their respective obligations, and that ensure the project remains within the scope and specifications of work as agreed upon. The better you know the terms and conditions, the better you can navigate any potential future dispute. Management should ALWAYS read contracts thoroughly and should never hesitate to raise questions about them if necessary.
Have the Right Tools and Team In Place
Once the project contract has been finalized and signed, it's time to assemble a capable project team. Potential team members should be informed upfront of your expectations, and the deliverables needed from them to complete the project.
Take care to ensure that you have the necessary resources required to support your plan and run the project according to schedule. This includes manpower, materials, tools, and equipment. Work closely with your subcontractors and suppliers to ensure that you are setting realistic expectations regarding your timetable and project milestones.
Without effective resource management, projects tend to devolve into confusion, resulting in shoddy workmanship, cost overruns, and missed deadlines. If resources are constantly unavailable to workers at critical moments, you can expect to deal with quality-control issues.
It also makes sense to implement a rigorous inspection workflow process to monitor the work as it is performed. By maintaining such control processes as you go, you'll be better able to detect any problems before they can seriously impact the project.
Schedule And Plan
Your ability to oversee successful projects will depend upon how well you plan and schedule. Every stage of the project will require materials, equipment, manpower, and tools. It's your responsibility to ensure that everything is available to get the job done. Carefully review the plans and specifications to ensure you truly understand the needs of the project. Then work with your project team to coordinate and organize the tasks in the most practical and efficient way possible.
Create clear roadmaps to keep your project on track and to prevent yourself from being caught off guard. As a manager, you need to always think one step ahead, particularly when it comes to forecasting project delays.
Always be ready to adjust your plans as issues arise. You should be firm enough to keep your project on schedule and within budget, but flexible enough to adjust any plan element as needed to keep the project moving forward. Note: Even with the best planning, delays happen in construction.
Manage Time Wisely
Construction project managers are involved in almost every aspect of the project, making it extremely important for them to effectively manage their time. You should carefully prioritize each day on the job by deciding what action items for that project demand immediate attention, versus less important or less time-critical tasks that can wait until later. You can't do everything at once, so you need to handle each task efficiently in the order it is required.
Managing time wisely may require that you assign some duties to other individuals in your team. Learning to delegate parts of the overall workload to other team members is deeply important since you can't be everywhere at once. If you have the right team, there's no need to micromanage every tiny task yourself. Just maintain constant feedback from team members and trust your people to do their jobs.
Tackle One Problem at a Time
When in the middle of a complex project, don't let yourself be overwhelmed by the number of tasks that require your attention. You can't do everything at once. Effective multitasking takes a lot of practice to perfect. If you trying to juggle too many balls at once, you're liable to drop one. The same holds true for project tasks: if they grow beyond your control, you can expect something important to slip between the cracks, potentially leading to even bigger problems down the road.
Always try to prioritize tasks by handling them in a way that makes sense and works for you. If it's easier to deal with smaller tasks before focusing on larger problems, then do that. Do whatever works best for you. Invest the time working with your project team to develop a game plan to address any issue and avoid unnecessary downtime or delays.
Document Everything
It is of utmost importance that every step of the project is fully documented from the very beginning. A system of documentation will need to be set up, updated regularly, and actively tracked. By taking care to maintain document management on every project, you'll have a paper trail that illustrates every step of the project, detailing what work was done, when, and how.
Having elaborate project management in place doesn't automatically mean that the project will be completed within the proposed budget and on time. There are other factors in play. But by tracking and documenting each step of the project as you go, you'll know precisely where you are in the process and will be much better able to predict and handle any unexpected difficulties that arise.
Conclusion
Construction project management can be demanding. In order to successfully run a job site and dependably bring in projects on time and within budget, you must plan and schedule literally every aspect of the project. You are also responsible for documenting all of the work being done and ensuring that manpower and materials are used efficiently and effectively.
Becoming a superior construction project manager requires constant learning and necessary reevaluation to hone your skills. But there is one factor that you can directly control: the quality of equipment used to complete your project. That's where we come in! Eagle Power and Equipment stands ready to provide you with the very highest quality construction equipment, with both sales and rentals of new and used equipment of the most reliable time-trusted brands in the construction business.
Need the very best quality construction machinery for your next project? Contact us today and see why Eagle Power & Equipment is your go-to option for construction gear sales, rentals, service, and repairs!
Related Articles