Blog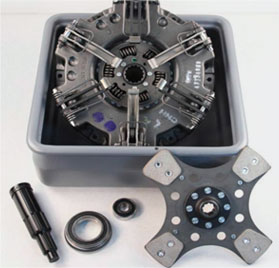 There are many different ways to go about getting your industrial equipment back in working order after a malfunction occurs. Saving money on replacement parts by not buying new ones is not a bad idea, but it does present you with a choice: do you buy recycled, repaired, restored or refurbished, used, or remanufactured parts?
While often used interchangeably, these terms each mean something different.
Recycled – Reliability with these kinds of parts can be questionable, since they're often removed from a scrap machine and resold with little to no work done to the parts.
Repaired – A broken or worn-out part that has had just enough work done to it to be operational again.
Restored or refurbished – A part with a cosmetic repair job that is meant for display only.
Used – A part that has been used before, and is presumably in good working order. No work has been done to correct problems the part may have.
Remanufactured – A part that has undergone rigorous restoration to like new condition and to match OEM specifications. The part is tested to ensure that it functions as a new part would.
Remanufacturing is clearly the best among these options. Here are four reasons to choose remanufactured parts when you're looking to keep your equipment running. Continue reading →