Blog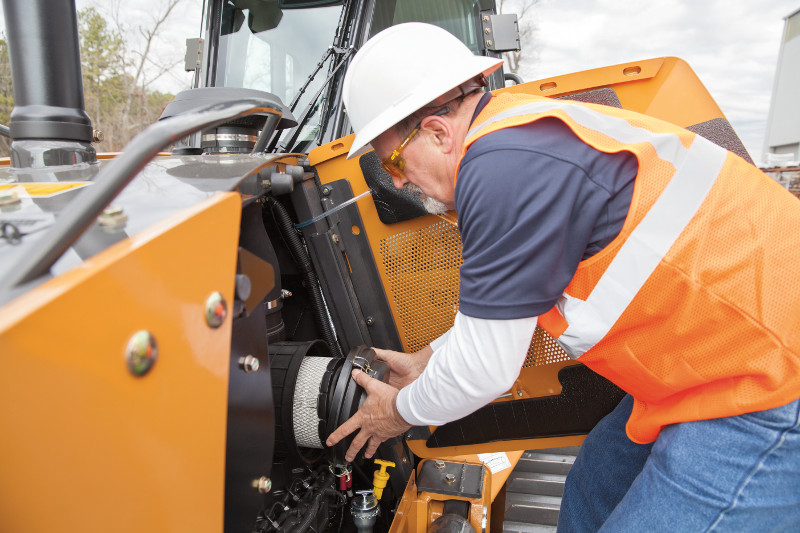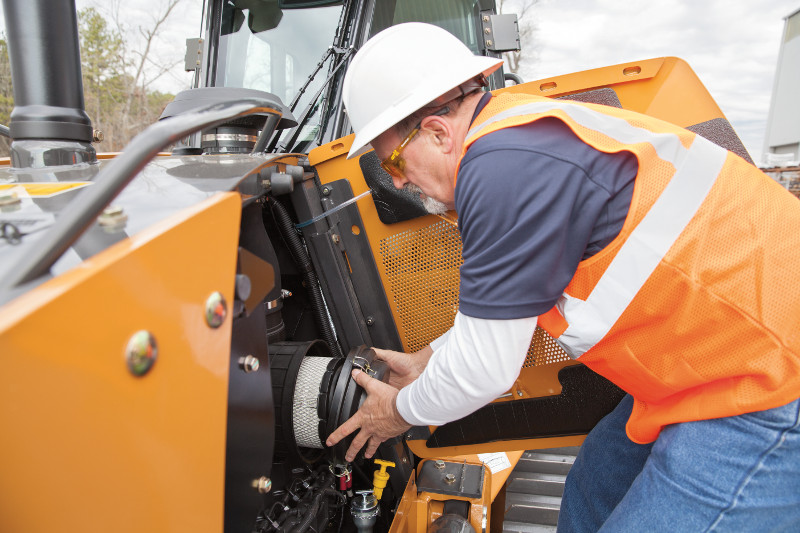 Outdoor Power Equipment Maintenance and Repair Checklist
September 27, 2021
Outdoor power equipment is a huge investment. Routine maintenance can extend the life of your heavy equipment and help avoid costly downtime. For the unfortunate times you do need repairs, you want an outdoor equipment repair shop you can count on. Yet the demand for skilled mechanics in many areas far outweighs the supply.
The automatic and remote-control systems used on heavy equipment and the expanded use of electricity, air, and hydraulics for those automatic controls and drives require ongoing training. Your service technician should have knowledge of complex systems used in modern construction equipment.
Eagle Power and Equipment service technicians are thoroughly trained to get broken heavy equipment back up and running in record time. Moreover, they can provide customized maintenance inspection plans for affordable, reliable upkeep.
Read further to see a general checklist of outdoor power equipment maintenance and repair.
Factory-Recommended Maintenance Intervals
Factory-recommended maintenance intervals are a minimum standard. All operators of outdoor power equipment should have knowledge of these recommendations and adhere to them. Doing so will help keep the machine in proper working order and protect any warranty.
Inspect Equipment From the Ground Up
In addition to adhering to the factory-recommended maintenance schedule, the operator of your outdoor power equipment should conduct daily inspections of lights, undercarriage, tires (or tracks), electrical and hydraulic lines, brakes, fluids, and overall cab conditions.
Prepare Outdoor Power Equipment for Winter
In mid-October, consider pre-winterizing your equipment and schedule a pre-season preventative maintenance inspection.
A winterizing checklist should ensure that all fluids are winter grade. Wipers should be in proper working order or replaced. glycol and hydraulic lines should be inspected for breaks, cracks, or leaks. Make sure each machine is equipped with its correct size and type of tires.
Document Service and Repairs
Keep a record of all maintenance and repairs performed on your outdoor power equipment. Recordkeeping enables you to keep track of any parts that were replaced, lubricants needs, system degradation, etc. Knowing the date, time, and technical issues will help you successfully process any warranty claims if needed. Recordkeeping also helps you better maintain the factory-recommended maintenance.
Find checklists and maintenance charts for the outdoor power equipment we sell, rent, and service.
If your outdoor power equipment is near one of our facilities, we may be able to come on-site to do repairs. Our direct service area includes Chester County PA, Montgomery County PA, New Castle County DE, and surrounding areas.
Related Articles