Blog
Skid Steers and Their Attachments
August 27, 2019
At Eagle Power & Equipment, we love a strong, durable skid steer to perform a variety of odd jobs. Since 1969, CASE skid steers have helped a range of customers with a variety of needs perform their tasks quickly and effectively. What can a CASE skid steer do for you?
No matter what sort of business or project you need a skid steer for, there's an attachment to make the job easier. Today, we want to talk about some of the most beneficial skid steer attachments and what each one can help achieve.
Bucket Attachment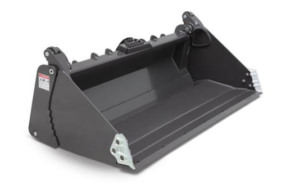 The most common skid steer attachment is a bucket attachment, which come in a variety of sizes and styles depending on what you plan to achieve. Choosing a "skeleton" bucket is ideal for picking up and hauling large rocks while leaving the soil around them, while a standard dirt bucket will lift and move everything – dirt, rocks, soil, and any other components of the site.
Pallet Fork Attachment
Did you know that your skid steer can double as a forklift? Yes, you heard us right! A pallet fork attachment on your skid steer can create a dual-purpose machine to knock out more project with the same equipment. That's what we call win-win!
Trencher Attachment
In a construction project, sometimes trenches need to be dug for water lines, power lines, or even drainage ditches. What can you use? Your skid steer, of course! With a handy trencher attachment, you can carry dirt further away from the trench being dug to prevent residual dirt from falling back into the trench and allow for a very clean finish.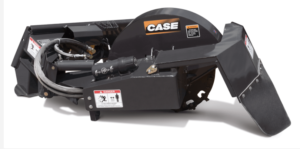 Stump Grinder Attachment
When clearing a space for a construction project, often there will be stumps remaining from trees that have been removed. Using a stump grinder skid steer attachment, you can remove the logs from the tree and grind the stump with one piece of machinery!
At Eagle Power & Equipment, we're dedicated to keeping your job on track and providing the equipment to help you finish the job safely and efficiently. Want to know more about the skid steer attachments we offer? Contact us today to find out more. We look forward to hearing from you!
Related Articles