Blog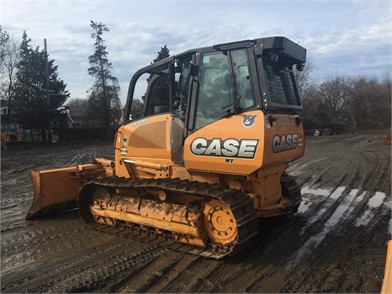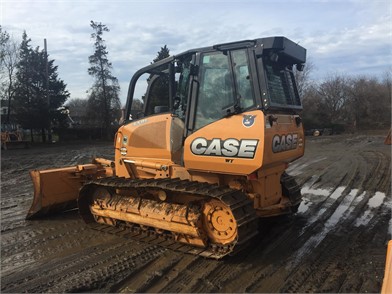 CASE Kickstart Contest – Amazing Opportunity to Help You Grow Your Landscaping Business
January 29, 2018
One of the reasons we take particular pride in serving as an authorized CASE dealer is because of their vision to help the companies who depend on and benefit from their equipment. More than just offering them top-quality equipment, CASE is also invested in helping small businesses grow and have a greater positive influence within their own particular communities and areas of influence. Specifically, they fully believe that landscapers, through hands-on work all year round, play an important part in improving communities and instilling a sense of pride.
Have you heard about the CASE Kickstart contest? It's a perfect example of how CASE is interested in promoting their customers' success.
With the Kickstart Contest, CASE is celebrating entrepreneurial spirit by rewarding a small-to-medium-sized landscape company with business-boosting support to achieve their growing goals.
Here are the details on the pretty amazing grand prize!
CASE is giving one deserving winner a 6-month lease on any CASE machine of your choice. That's right, any.
Need a compact track loader to break into hardscapes? You got it.
Want a mini excavator to bid more wall work? Done.
How about a small dozer to help reshape a golf course? If that's what it takes to help you grow, CASE has you covered.
PLUS
A custom consultation with Jeffrey Scott, the leading expert on landscape business growth and transformation, tailored specifically to your business needs and goals.
PLUS
$3500 Parts and Service Reward Card
Put this card toward new attachments that help break into new business or stock up on maintenance items to help keep your equipment—and your business— humming along.
PLUS
Branded Apparel for Your Crew
CASE will help cover the cost of new apparel, complete with your company logo, for up to 10 employees.
PLUS
5 tickets to the GIE+ Expo, the landscape Industry's biggest event (coming up Oct. 17-19 at the Kentucky Expo Center).
Additional Prizes
One runner-up will receive:
A learning session with business consultant, Jeffrey Scott
CASE fleet management consultation
Apparel for your crew
2 tickets to GIE+Expo 2018
Everyone Who Enters…..
But please take note that every single contest entrant will receive $250 off on a purchase of $3,500 or more in CASE OEM attachments. (Discount will be applied at point of purchase. Offer valid from April 1 – July 31, 2018). No matter what, your company will benefit from a great discount made available through this contest.
The Details
You can see all of the official rules for the CASE Kickstart Landscape Business Growth contest here.
Make sure you enter by March 30. Winners will be announced on April 9.
CASE has announced that they will use these three criteria to judge the contest.
1) Proven Track Record
While CASE supports businesses of any age, the Kickstart Contest is focusing on those with a proven professional track record. All entrants must have been in business for at least 3 years.
2) Your Business Growth Betters the Community
We consider how your business growth could impact your community and/or expand into others
3) Your Business Growth Helps CASE to Be Able to Grow As Well
Like you, CASE is hoping this contest will spur business growth for the overall company and their authorized dealers as well.
How to Enter
The entry form is on this page. We really encourage you to enter and showcase the positive impact that your company's work is making in your community. And good luck – the winning entry really will receive some incredible prizes!
If you're looking for more options of how CASE equipment can benefit your business, we'd love to answer your questions and help set up some equipment demos. These cold winter months often allow our customers a little extra time to explore their options – so please give us a call. We'd love to talk business! Details on all of our locations and contact info are at this link.
Related Articles